Securing your WordPress website is something all website owners should prioritize. After all, dealing with stolen information and hacked data can be a nightmare. Not to mention how you might feel if you lost all your hard work.
However, when you run an eCommerce shop, there are special precautions you should take to secure your website.
WooCommerce is by far the most popular eCommerce platform on the market today. In fact, WooCommerce shops hold nearly 42% of the online shop market, which unfortunately, makes it the biggest target.
If you have a WooCommerce shop, your revenue depends on customers coming to your site and making purchases, so having your site up and running at all times is crucial to your success. Plus, sensitive personal and financial information is collected from your customers during every transaction.
Luckily, there are WooCommerce security measures you can take to ensure the safety of your website's data, and that of your customers.
So, let's take a look!
1. Use a Security Plugin
WordPress is considered a safe platform, even when WooCommerce is added on top of it. However, nothing is fail proof, even the WordPress core. Especially as technology advances and hackers get more creative.
That's why investing in a reliable WordPress security plugin as an added layer of security is recommended, whether you have an online shop or not.
A good security plugin such as Wordfence, iThemes Security, or All in One WP Security and Firewall will help defend your site against any security threats your site encounters.
2. Enable Two Factor Authentication
Having a strong password on your admin login isn't enough to protect your site's data from hackers.
However, it's good to know that WooCommerce has a built in password strength indicator that pops up every time a new account is created. That's because usernames and passwords are one of the easiest ways for hackers to get into your site.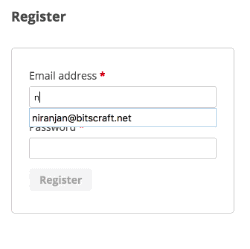 By enabling a two-step authentication process for yourself, and any users that want to log into their account on your site, you make it physically impossible for a hacker to authenticate access to the site.
Try Google Authenticator, which is free, works on both iOS and Android devices, and only takes a second to set up.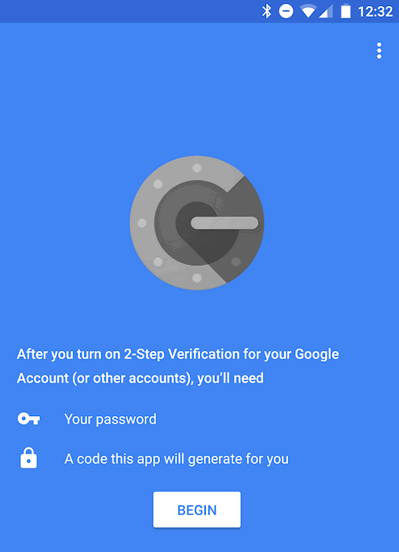 This added security nearly guarantees that no one will be able to get into your WooCommerce site. If you are looking for even more protection, limit the number of login attempts to thwart hackers trying to guess usernames and passwords to your site.
3. Choose a Secure Web Host
With so many options to choose from, all ranging in price and feature set, it can be tough to know which web host provider to use for your eCommerce site. That's why doing your research before choosing one is critical to the security of your site.
Here are some features to look for in a web host when you have a WooCommerce shop:
Server-level security
Attack monitoring and prevention
Regular site reviews
Security threat patches
Updated server software
Isolation capability during infections
Another important thing to consider is staying away from shared hosting. Though the price points are often better, the problem with shared hosting is that any time there's a problem on the server, whether it relates to your site or not, you are at risk.
One of the best WooCommerce hosting providers you can choose is WooHosting. They offer managed WordPress hosting and services like free SSL certificates, daily site backups, routine site maintenance, and malware scanning to make sure your WooCommerce shop is always protected. In the case your site is infected, expect a clean up within 24 hours or less.
And, in the case you ever run into any other problems, rest assured that day or night you can get in touch with their exceptional support team for help.
4. Add an SSL Certificate
Anytime you have an online shop you should have an SSL (Secure Sockets Layer) certificate. In fact, Google Chrome announced in 2016 that starting January of 2017, all websites collecting passwords or credit cards without an SSL certificate will be marked as non-secure.
If your website has an SSL certificate, customers will know because your URL will start with https instead of http.

And, while SSL certification is required for most eCommerce sites looking to maintain PCI compliance, if you are using an off-site payment processor such as Stripe or PayPal, you may not technically need one. However, it's still a good idea.
SSL certificates ensure that the data being passed between the user and your website is encrypted and protected from being captured by hackers.
It also lets your customers know you are taking the steps needed to protect their data, which is important seeing as web-based attacks continue to rise and consumers are becoming more wary of online shops and the safety of their personal information.
In fact, the 2017 CIGI-Ipsos Global Survey on Internet Security and Trust reports that 49% of polled users state that lack of trust is their main reason for not shopping online.
Luckily, many web host providers offer free SSL certificates to their customers. Or, you can always use the popular Let's Encrypt, the free, automated SSL certificate designed to make your online shop safe, secure, and trusted by customers.
5. Handle Data Responsibly
There are many things you can do to ensure that damage to your WooCommerce shop is minimal should a hacker successfully hack into your online shop or someone try to commit fraud against you.
And, a lot of this comes down to handling the sensitive data you collect responsibly.
Take a look:
Don't store customer data, especially data like credit card numbers, expiration dates, and card verification values (CRVs)
Keep only enough data on your database to process charge-backs and refunds
Enable an address verification system (AVS) and CRV system during the checkout process to reduce fraudulent charges
Use tracking numbers on all orders to prevent chargeback fraud, especially if you drop ship
Regularly monitor your site, and make sure your web host does the same, and watch for suspicious activity
Perform regular PCI scans to make sure your site, and all its data, isn't vulnerable to hacking attempts
Lastly, always keep a good backup of your website, especially if this is not something your hosting provider does for you.

You can easily use a free WordPress plugin such as UpdraftPlus, which has easy backup and restore methods designed to help you when you your site has been attacked.
In the end, it is your responsibility to make sure your WooCommerce shop is secure from attack. And while you can never guarantee that a hacker won't get in, by taking the right steps to protect your site and the data of your customers, you sure can make it a lot harder.
If you ever need help securing your WooCommerce shop, contact us to see how we can help.
With security services such as hack clean ups, malware scanning, WordPress updates, backups and restorations, and even emergency support, we have you covered when it comes to protecting your biggest assets, you online shop and your customers.