Reasons to change the default administrator username
In one of our first blog posts we wrote about ways of securing a WordPress site and prevent it from being hacked. One of the tips mentioned there was about changing the WordPress default admin username.
You see most of the earlier WordPress installations were forced to use the "admin" name for the default administrator user role so this made their WP sites vulnerable to brute-force attacks since the attacker already new the username and had to guess or bruteforce the password and then he would be able to access your WordPress site dashboard like a boss.
From version 3.0 and on WordPress allows you to change the administrator username to a different one than the default "admin". There are still though many WP installations which were setup prior v.3.0 or their webmasters didn't pay special attention to this feature and used the default administrator name as the username.
Just like our last blog post where we wrote a simple guide showing how you can change your WordPress login url through the help of plugin, in this guide we are going to recommend some plugins and feature one of them which can help you change the administrator username without having to mess with file and database editing. When done your chosen plugin can be safely removed from your site's plugin list so there won't be any additional noise to your WP setup.
Plugins which can help you edit the default administrator username
Our guide on how to change your WordPress admin username
Follow our 6 Step Guide and change your administrator username, at the end of the guide you will find a video tutorial as well.
Step 1: Install and activate WP Edit Username WordPress plugin by Sajjad Hossain Sagor
You need to scroll the page a bit in order to find the WP Edit Username plugin.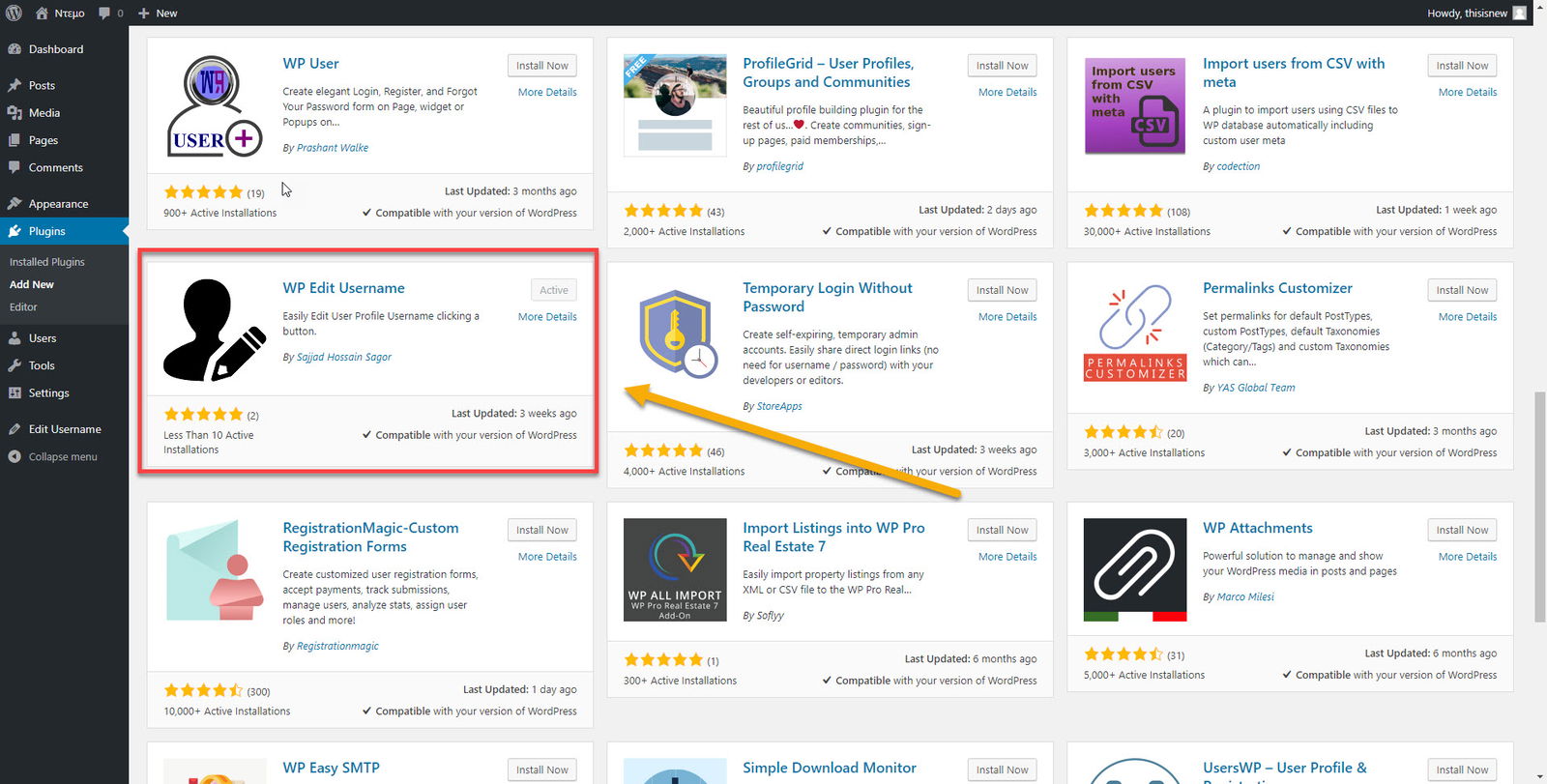 Step 2: Visit your Dashboard user page
Select the administrator username you want to change. Keep in mind that you can change any other available username for any subscriber, contributor, author and editor as well.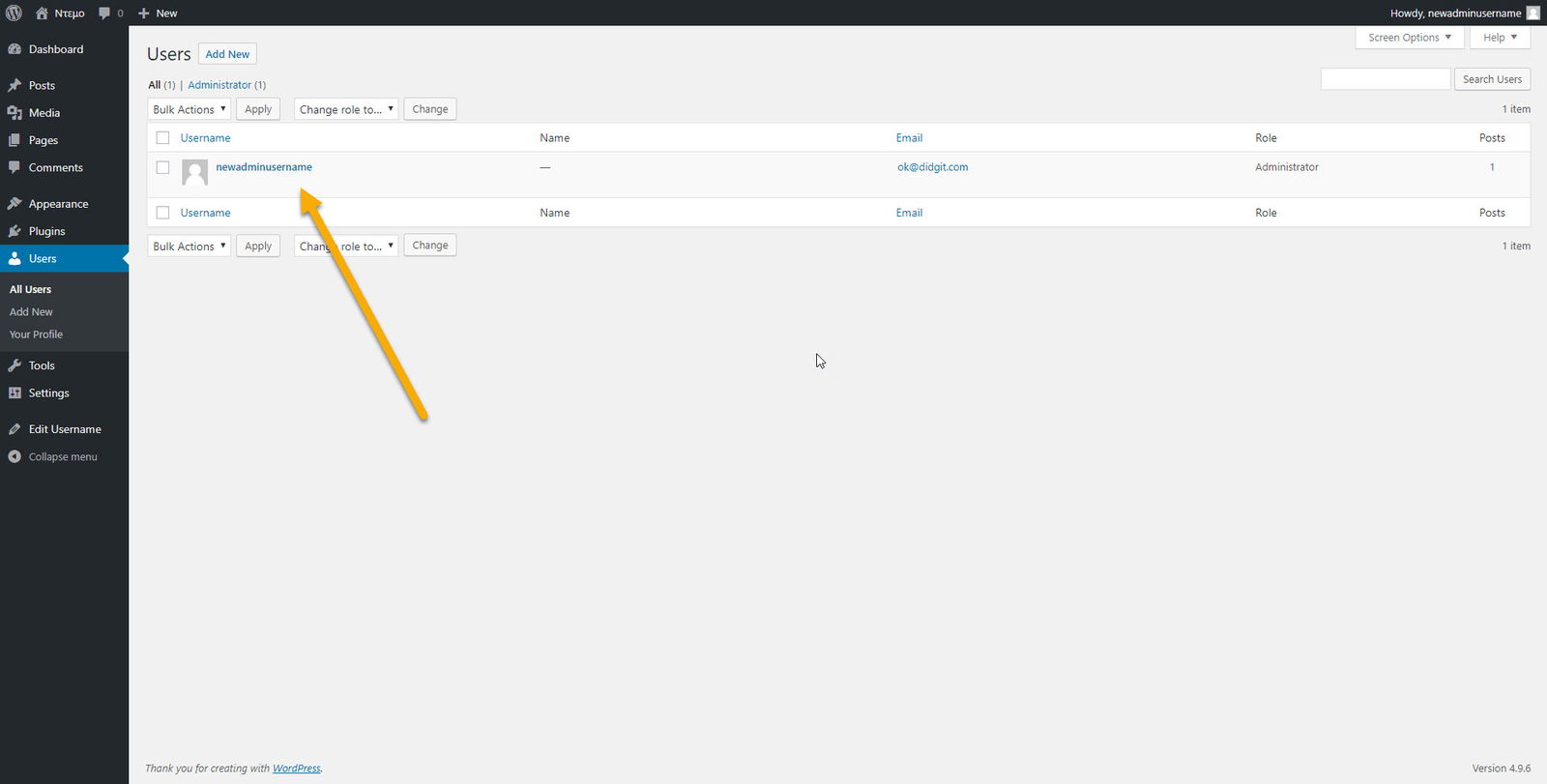 Step 3: Select the edit username option
Find the "username" field(its under the "Name" section of the page) and select the edit button.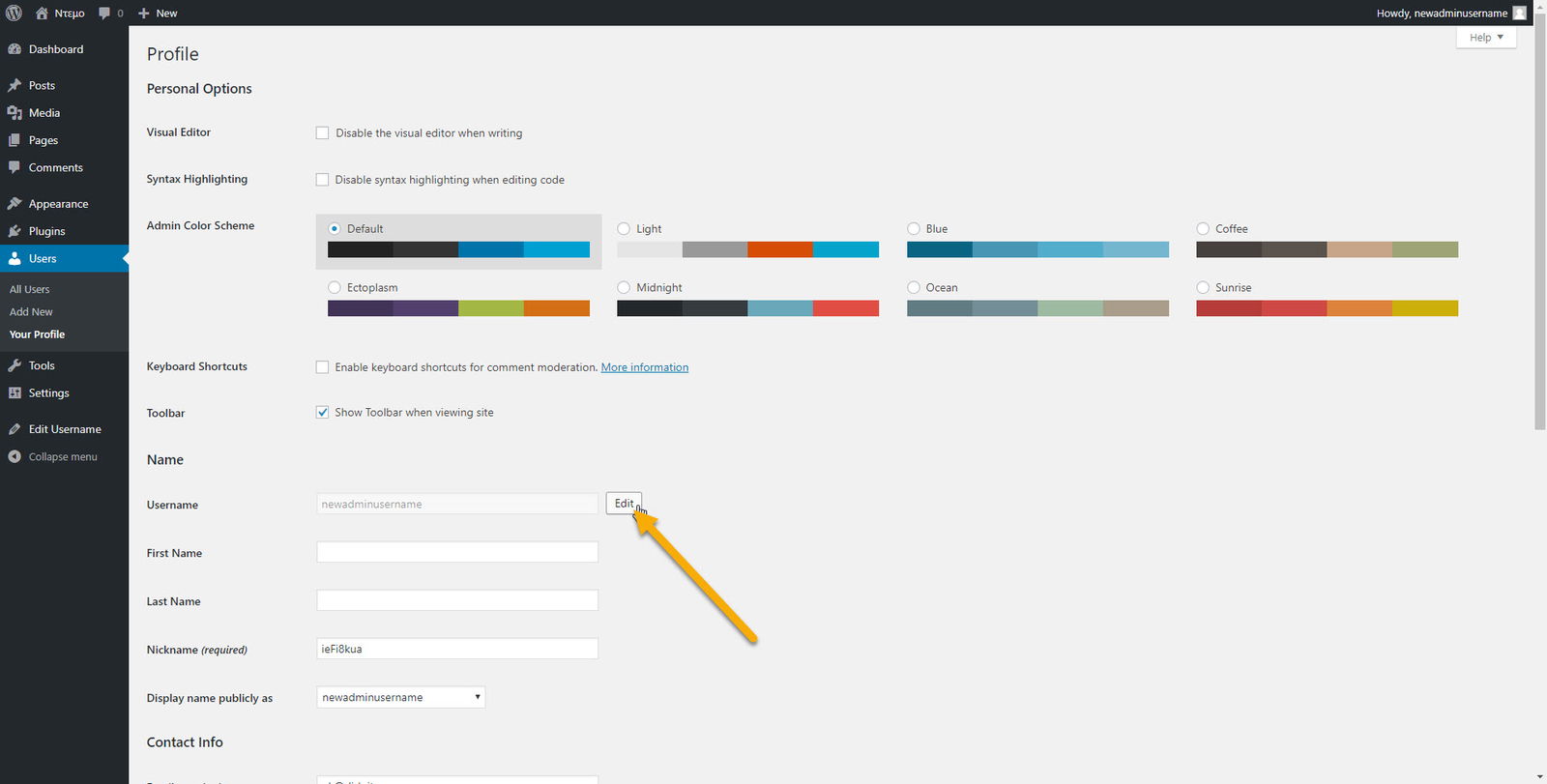 Step 4: Insert your new administrator username and update
In the new pop up window enter your new administrator username(in our example its "wpnewusername") and select the "Update Username" option.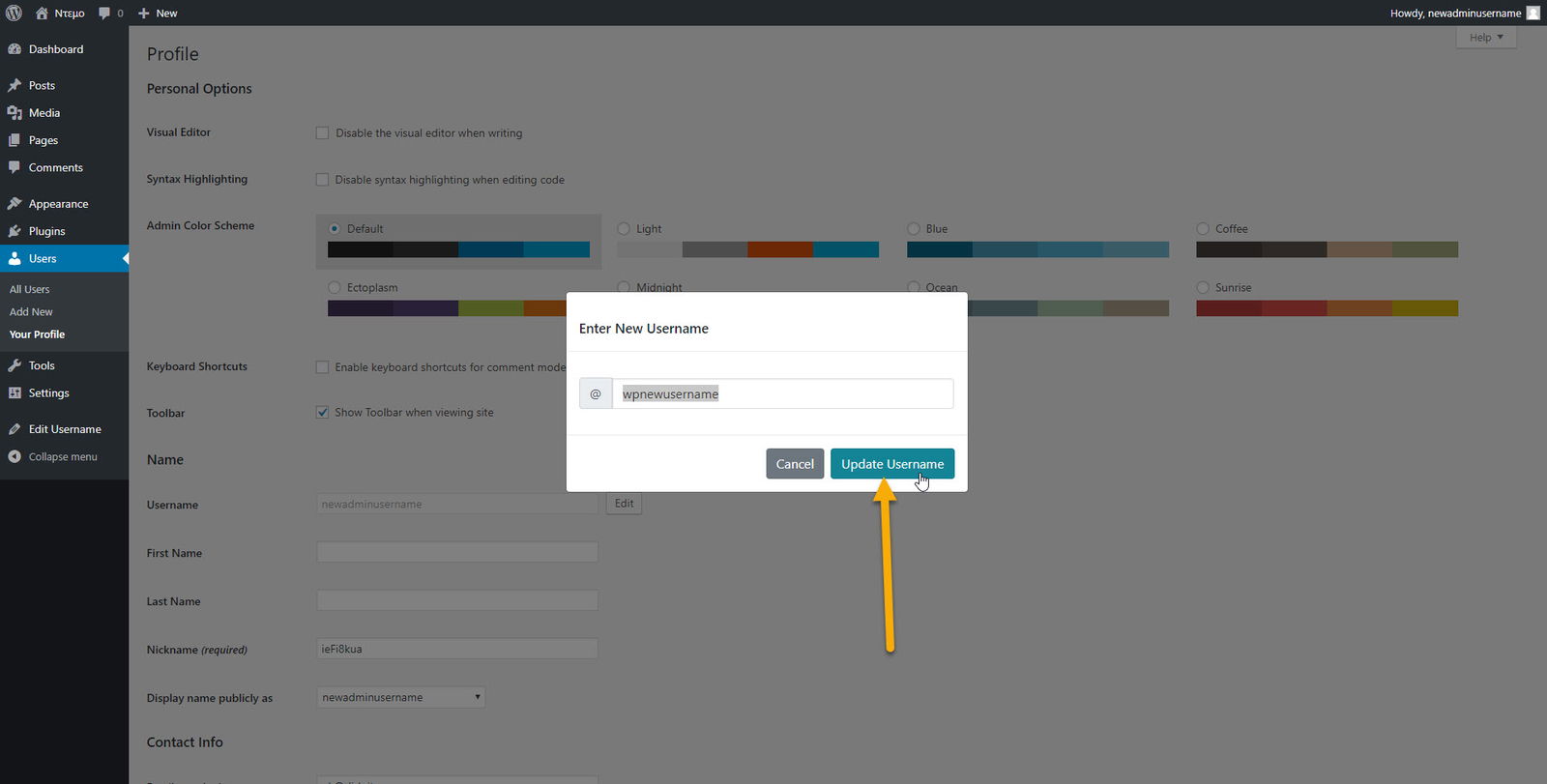 Step 5: Save your new administrator username
Wait for the update confirmation and save the account details.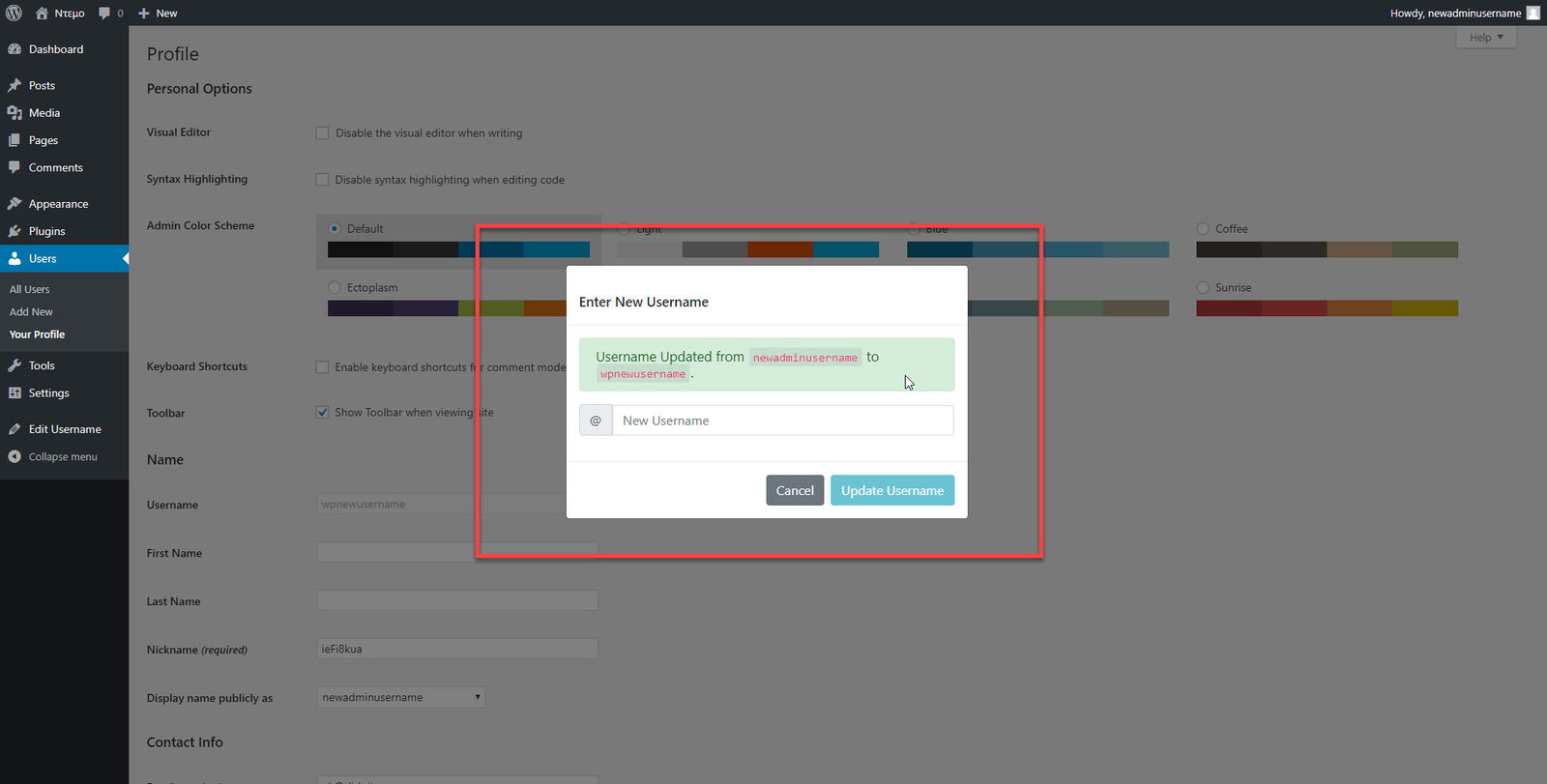 Step 6: Login with your new administrator username
Once you update your account you will be automatically logged off. Then you can try and login using your new admin account username.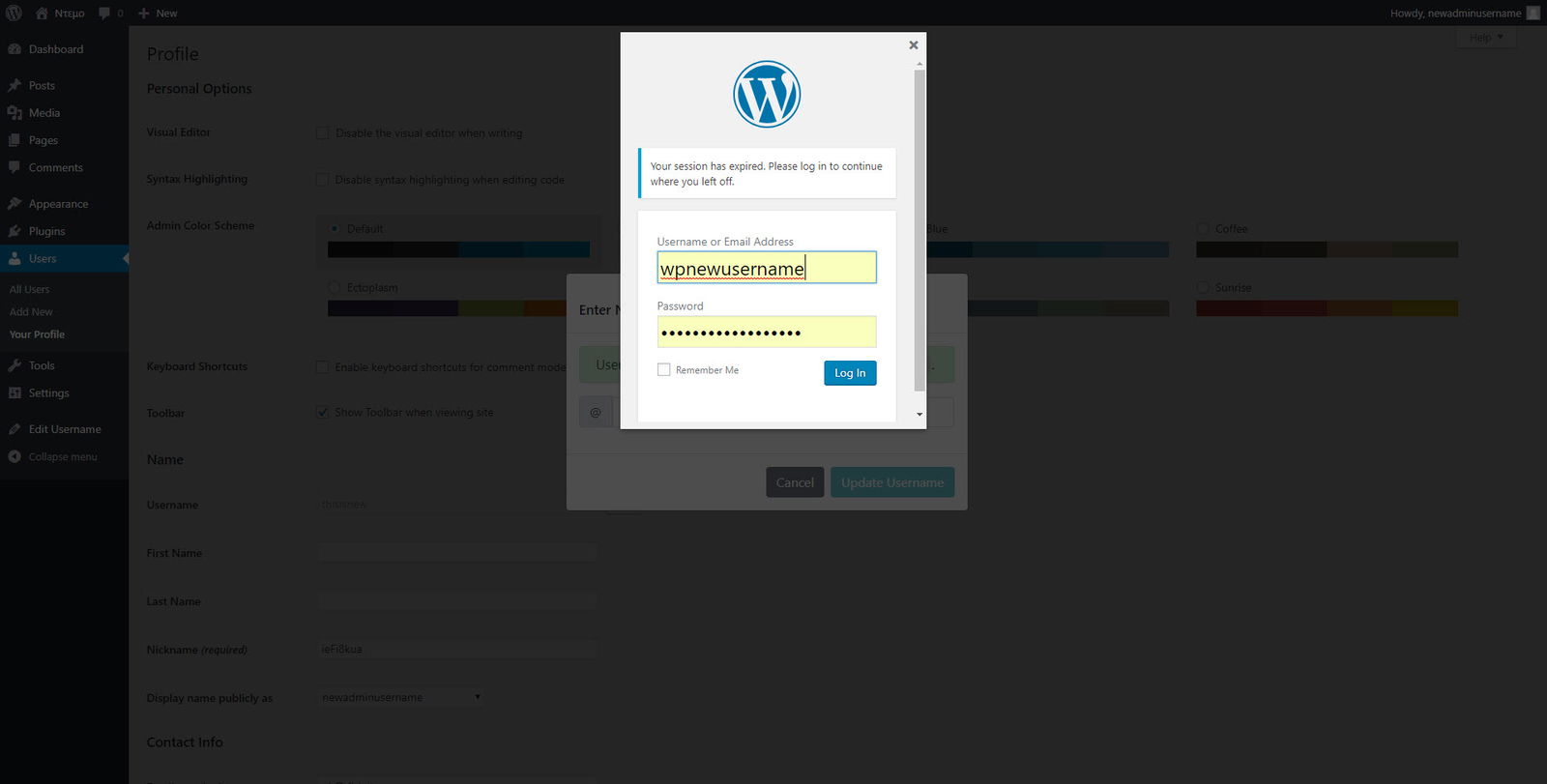 Video tutorial for Changing your WordPress default administrator username
Let us know if you have any questions or comments!